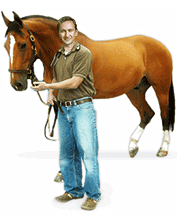 Imaging Experts for the Veterinary Practice
Whenever you need expertise in the field of DICOM imaging, North Salem Imaging will put its extensive knowledge at the service of your practice.
ARCHIVING AND INTEGRATION SERVICES
After years of hands-on experience with numerous veterinary imaging devices and constant application-specific education, North Salem Imaging is proud to offer imaging services and archiving products tailored for the discerning veterinarian.

"Use technology to its full potential.
Call an expert ..."
North Salem Imaging provides a range of PACS (Picture Archiving and Communication System) appliances and customized solutions. Tested extensively with a number of popular DICOM imaging modalities, our PACS solutions offers the most advanced hardware and software technology to the veterinary market.
Trained by Fuji Medical Systems University, we provide Application Training, Image Quality consulting and integration of Fuji CR systems in a DICOM network environment.

Take your Fuji CR to a new level and unleash the hidden power of FCR image processing.

The MiniPACS Solution
A full-fledged PACS server might just be
cheaper than you think.
The MiniPACS can handle up to 130,000
radiographs; searching through them is
virtually instantaneous.
Accepts images from network connection
or CD/DVD.
Fully DICOM 3.0 compliant.
Never look for that elusive CD again!